.
.
***COVID UPDATE: RESUMING IN-PERSON WORSHIP SERVICES***
Under the return to
Phase 4
mitigation measures for DuPage county, St. Andrew will resume in-person worship service starting Feb. 7th: 10:00am in English & 12:00pm in Spanish. There will be a maximum limit of 50 people in the sanctuary and a seating chart to ensure safe social distancing, with additional seating available in the great room. Please self-screen at home before coming to church: if you have a fever, cough, or other cold/flu symptoms or have been in contact with anyone with COVID-19 symptoms in the past two weeks, please stay home for the safety of all. We will still live stream the services on Facebook at the same times. We will also have Drive Thru communion available Sundays between services from 11:00am-12:00pm.
Please advise us if you plan to attend in-person worship services. If yes, we need to know your name and the names of those who will be attending with you. In order to create the seating chart we need your reply by Thursday, February 4th. You may sign up for the English service online using this link:
www.signupgenius.com/go/9040445AEA62AA0F58-standrew
You may also sign up by contacting the church office by phone: (630) 231-3787 or e-mail: office@standrewlutheran.net.
We thank you for your understanding and support through these turbulent times.
***ACTUALIZACIÓN COVID: REANUDACIÓN DE LAS MISAS EN PERSONA***
Bajo el regreso a las medidas de mitigación de Fase 4 para el condado de DuPage San Andres reanudará las misas en persona a partir del 7 de febrero: 10:00 am en inglés y 12:00 pm en español. Habrá un límite máximo de 50 personas en el santuario y una tabla de asientos para garantizar un distanciamiento social seguro, con asientos adicionales disponibles en el salón grande. Hágase un autoexamen en casa antes de ir a la iglesia: si tiene fiebre, tos u otros síntomas de resfriado / gripe o ha estado en contacto con alguien con síntomas de COVID-19 en las últimas dos semanas, quédese en casa por la seguridad de todos. Seguiremos transmitiendo en vivo los servicios en Facebook al mismo tiempo. También tendremos la comunión Drive Thru disponible los domingos entre servicios de 11:00 am a 12:00 pm.
Por favor avísenos si planea asistir a las misas en persona. En caso afirmativo, necesitamos saber su nombre y los nombres de las personas que asistirán con usted. Para crear el plano de asientos, necesitamos su respuesta antes del jueves 4 de febrero. Puede inscribirse para la misa en español aqui:
https://www.signupgenius.com/go/9040445AEA62AA0F58-servicio
También puede inscribirse comunicándose con la oficina de la iglesia por teléfono: (630) 231-3787 o por correo electrónico: office@standrewlutheran.net.
Le agradecemos su comprensión y apoyo durante estos tiempos turbulentos.
.
.
SIGN UP TO BE A VOLUNTEER FOR FOOD DISTRIBUTIONS
You can now donate online!
 Click Here to Download the Give Plus Mobile Application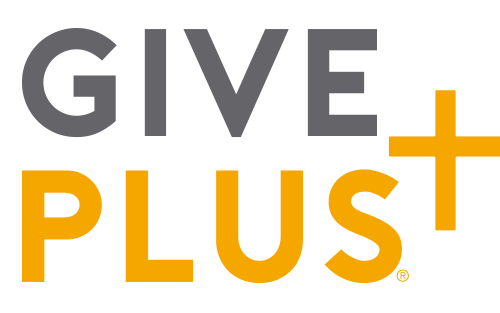 Upcoming Events
Note: Events may be rescheduled in order to follow CDC recommendations.
St. Andrew Lutheran 5.4.20 (4)
Welcome to St. Andrew / Bienvenidos a San Andrés
THERE IS A PLACE FOR YOU…
…to worship, grow and serve at St. Andrew no matter what your background is or where you are on your spiritual journey. Our doors are wide open to people from all walks of life.
Together we strive to be the kind of church described in the Bible, praising God through meaningful worship, practical teaching, and uplifting music. Growing deeper in the mysteries of faith, building genuine friendships, and loving and serving people in our area and the world is what we are all about.
So whether you are investigating Christianity for the first time, or are a committed Christian who wants to grow deep spiritual roots, there is a place for you at St. Andrew.
You will find that this is a place where Jesus' love and grace is experienced and shared! Come join us!
– Rev. Josh Ebener, pastor
Who Are We?
St. Andrew Lutheran Church is a welcoming, multicultural/bilingual Christian community in the suburb of West Chicago in Western DuPage County. We are a part of the Evangelical Lutheran Church in America (www.elca.org).
Our Mission
We have GATHERED together to encounter God's Love, to be NURTURED in our relationship with Jesus Christ and we are SENT to share and care in Jesus' name!
________________________________________________
HAY UN LUGAR PARA USTED…
…para adorar, crecer, y servir en San Andrés no importa de donde viene ni donde este en su peregrinación espiritual. Nuestras puertas están completamente abiertas para todas las personas.
Juntos nos esforzamos por ser el tipo de iglesia que cuenta la Biblia, alabando a Dios a través de la adoración, la enseñanza, y la música religiosa. Nuestro compromiso es de profundizar en los misterios de la fe, construir amistades genuinas, y servir a la comunidad en nuestra área y en el mundo.
Si usted este interesado en conocer de la fe Cristiana por primera vez, o que ya es Cristiano comprometido que quiere crecer espiritualmente, hay un lugar para usted en la San Andrés.
Usted se dará cuenta que este es un lugar en donde el amor y la gracia de Jesús son experimentados y compartidos.
– Rvdo. Joshua Ebener, pastor
¿Quienes Somos?
Iglesia Luterana San Andrés es una comunidad Cristiana acogedora, multicultural, e bilingüe en la ciudad de West Chicago ubicada en el oeste del Condado de DuPage. Somos parte de la Iglesia Evangélica Luterana en América (www.elca.org).
Nuestra Mision
"Nos hemos REUNIDO para encontrar el amor de Dios, para ser NUTRIDOS en nuestra relación con Jesucristo, y para ser ENVIADOS a compartir y servir en el nombre de Jesús."