Update from the pastor on Church Re-Entry Plan (English)
Actualización del pastor sobre el plan de reingreso a la iglesia (Español)
St. Andrew Online Sunday worship service (English) for the 12th Sunday after Pentecost – August 23, 2020
Misa Domincal – 12o domingo despues de Pentecostes – 23 de Agosto, 2020 (Español)
You can now donate online!
 Click Here to Download the Give Plus Mobile Application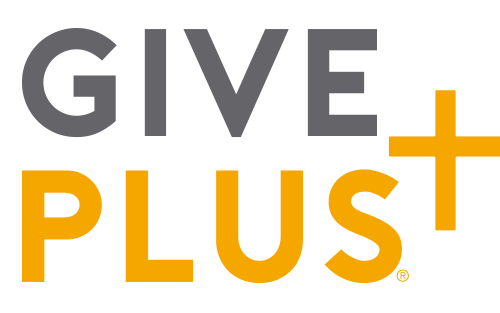 ***NEW CORONAVIRUS UPDATE***
August 28, 2020
Dear St. Andrew Lutheran Church Members and friends,
Back in our congregational meeting from June 14th we presented St. Andrew's plan for restoration of in person worship. At the time we had not entered the Restore Illinois phase 4 and we were hoping for a continuous positive development of the numbers related to the COVID pandemic. Therefore, we had put together a plan to resume services in the building in September. While the pandemic has not tapered down as fast as expected we at St. Andrew realize that it is very important to create a plan for us to restart in-person services. This must be carried out in a way that is in accordance with State and Synod guidelines but also accommodates the needs of our members most vulnerable to the virus. Therefore, we have outlined the following plan:
–          Outdoor bilingual service to be carried out Sunday August 30th at 10:30am following strict social distancing
–          September outdoor Sunday services at 10am (English) and 12noon (Spanish)
–          During September we may have pilot trials of limited indoor services.
–          End of September or mid-October we will reevaluate the situation and create a plan for the rest of the fall
We are excited about bringing the congregation back together on August 30th. September, however, will be a month of learning for us all and we will all need to be a bit flexible without compromising on the COVID front. When weather impedes outdoor services, we will have a drive-through communion available. When weather is understood to impede services well in advance, we may do pilot trials of indoor services that include the procedures presented back in June.
All pilot indoor services will follow guidelines of attendance limit of 50 people and rules for face coverings and social distancing. Inside the sanctuary you will find that all hymnals, bibles and other materials have been removed recognizing the possibility that someone may have shed a virus on those things. All toys will be removed from the sanctuary, and the playroom will be locked for the same reason. Pathways through the sanctuary will be marked, and seats will be numbered.
There will be a "welcoming table" which will be placed just outside the foyer doors and all those coming to church will pass by it. This table will be staffed by ushers who will ask everyone coming to church to complete a Symptom Prescreen Form, provide contact information and have a temperature check.  These measures are expected to help prevent the virus' introduction into the building and facilitate contact tracing should that become necessary.
Ushers will escort those coming for worship to their assigned seats via a predetermined path which will be designed to minimize touching and choke points. Ushers may also offer masks if someone appears without a mask. Since the phase 4 attendance limit is 50 people, it will be the usher's job to escort additional people to our alternate site (great room) where they can participate in the worship service via electronic means. When the worship service ends, it will be the usher's job to guide the back rows to begin departing the sanctuary and the alternate site.
We thank you for your understanding and for continuing to support your church through this difficult time.  We look forward to seeing you on August 30th and celebrating our church and the ministries we continue to carry out during the pandemic.
In Christ,
St. Andrew Church Council
~~~
Queridos miembros y amigos de San Andrés,
Previamente, presentamos nuestro plan para restablecer las misas presenciales en San Andrés. Cuando tuvimos la reunión congregacional el 14 de junio Illinois aún no se encontraba en la fase 4 del plan "Restore Illinois" y esperábamos un desarrollo positivo de los casos de la pandemia del COVID. Por ello nuestro plan era empezar con misas en el templo en septiembre. Desafortunadamente, la pandemia no ha evolucionado como esperábamos, pero igual reconocemos la necesidad de empezar los servicios presenciales. Esto se tiene que llevar a cabo en una forma que se adhiere a las pautas presentadas por el estado y el sínodo, pero también respetando las necesidades de nuestros miembros más vulnerables al virus. Por ello hemos preparado el siguiente plan:
–          Misa bilingüe al aire libre a llevarse a cabo el Domingo 30 de agosto a las 10:30am siguiente estrictamente el distanciamiento social
–          Misas al aire libre en septiembre a las 10am (inglés) y al mediodía (español)
–          Durante el mes de septiembre es probable que hagamos a manera de prueba y de forma limitada alguna misa en el santuario
–          A finales de septiembre o mediados de octubre evaluaremos la situación y prepararemos un plan para el resto del otoño
Estamos muy emocionados de reunir nuestra congregación el domingo 30 de agosto. Septiembre por el contrario será un mes de aprendizaje para todos donde tendremos que ser muy flexibles sin bajar la guardia en el control de COVID. Cuando el clima impida la misa al aire libre, tendremos una fila de carros estilo auto servicio para entregar la comunión. Cuando sepamos con anterioridad que el clima va a impedir la misa al aire libre es probable que hagamos misas piloto en el santuario guiados por las reglas presentadas en junio.
Todos los servicios piloto en el santuario seguirán los requerimientos de límites de la fase 4 de 50 personas, el uso de máscaras y el distanciamiento social. Dentro del santuario encontrará que todos los libros de cantos, biblias y otros materiales han sido eliminados, ya que vemos la posibilidad de que alguien pase el virus por medio de estos objetos. Todos los juguetes y bolsas verdes serán retirados del santuario y la sala de juegos estará cerrada por la misma razón. Se marcarán los pasillos a través del santuario y se numerarán los asientos.
Habrá una "mesa de bienvenida". Esta mesa se colocará justo afuera de las puertas del vestíbulo y todos los que vayan a la iglesia pasarán por ella. En la mesa estarán los ujieres que pedirán a todos los que asistan a la iglesia que completen un formulario de preselección de síntomas, proporcionen información de contacto y un control de temperatura. Se espera que estas medidas ayuden a prevenir la introducción del virus en el edificio y faciliten el rastreo de contactos en caso de que sea necesario.
Los ujieres escoltarán a los participantes a sus asientos asignados a través de un camino predeterminado que estará diseñado para minimizar los puntos de contacto y embotellamientos. Los ujieres también pueden ofrecer máscaras si alguien acude al servicio sin una máscara. Como el límite de la fase 3 es de 50 personas, será el trabajo del ujier escoltar los participantes adicionales a nuestro sitio alternativo donde pueden participar en el servicio de adoración por medios electrónicos. Cuando finalice el servicio de adoración, será el trabajo del ujier guiar las filas traseras para comenzar a salir del santuario y el sitio alternativo.
Le agradecemos su comprensión y por continuar apoyando a su iglesia en este momento difícil. No vemos la hora de verlos el 30 de agosto y de celebrar nuestra iglesia y los ministerios que continuamos realizando durante la pandemia.
En Cristo,
Consejo Parroquial de San Andrés
Upcoming Events
Note: Events may be rescheduled in order to follow CDC recommendations.
St. Andrew Lutheran 5.4.20 (4)
Welcome to St. Andrew / Bienvenidos a San Andrés
THERE IS A PLACE FOR YOU…
…to worship, grow and serve at St. Andrew no matter what your background is or where you are on your spiritual journey. Our doors are wide open to people from all walks of life.
Together we strive to be the kind of church described in the Bible, praising God through meaningful worship, practical teaching, and uplifting music. Growing deeper in the mysteries of faith, building genuine friendships, and loving and serving people in our area and the world is what we are all about.
So whether you are investigating Christianity for the first time, or are a committed Christian who wants to grow deep spiritual roots, there is a place for you at St. Andrew.
You will find that this is a place where Jesus' love and grace is experienced and shared! Come join us!
– Rev. Josh Ebener, pastor
Who Are We?
St. Andrew Lutheran Church is a welcoming, multicultural/bilingual Christian community in the suburb of West Chicago in Western DuPage County. We are a part of the Evangelical Lutheran Church in America (www.elca.org).
Our Mission
We have GATHERED together to encounter God's Love, to be NURTURED in our relationship with Jesus Christ and we are SENT to share and care in Jesus' name!
________________________________________________
HAY UN LUGAR PARA USTED…
…para adorar, crecer, y servir en San Andrés no importa de donde viene ni donde este en su peregrinación espiritual. Nuestras puertas están completamente abiertas para todas las personas.
Juntos nos esforzamos por ser el tipo de iglesia que cuenta la Biblia, alabando a Dios a través de la adoración, la enseñanza, y la música religiosa. Nuestro compromiso es de profundizar en los misterios de la fe, construir amistades genuinas, y servir a la comunidad en nuestra área y en el mundo.
Si usted este interesado en conocer de la fe Cristiana por primera vez, o que ya es Cristiano comprometido que quiere crecer espiritualmente, hay un lugar para usted en la San Andrés.
Usted se dará cuenta que este es un lugar en donde el amor y la gracia de Jesús son experimentados y compartidos.
– Rvdo. Joshua Ebener, pastor
¿Quienes Somos?
Iglesia Luterana San Andrés es una comunidad Cristiana acogedora, multicultural, e bilingüe en la ciudad de West Chicago ubicada en el oeste del Condado de DuPage. Somos parte de la Iglesia Evangélica Luterana en América (www.elca.org).
Nuestra Mision
"Nos hemos REUNIDO para encontrar el amor de Dios, para ser NUTRIDOS en nuestra relación con Jesucristo, y para ser ENVIADOS a compartir y servir en el nombre de Jesús."