*COVID UPDATE: RETURN TO ONLINE-ONLY WORSHIP*
The new Tier 2 mitigation measures for DuPage county (starting Nov. 11) in response to rising COVID case numbers in our area include a limit of 10 people for social gatherings. Therefore, St. Andrew church council has decided to suspend in-person services and move to online only for the time being starting this Sunday, Nov. 15. Worship leaders & musicians will livestream the services on Facebook at the same times (English at 10:00 am and Spanish at 12:00 pm). We will also have Drive Thru communion available Sundays from 11:00 am-12:00 pm. We thank you for your understanding and support through these turbulent times. Let us continue to pray for all those who suffer from COVID, for our health care workers, and that with continued safety measures, we will control the spread and prepare to gather safely again in the future.
***
*ACTUALIZACIÓN COVID: VOLVER A MISA SOLO EN LÍNEA*
Las nuevas medidas de mitigación de Nivel 2 para el condado de DuPage (a partir de 11 de nov.) en respuesta al aumento del número de casos de COVID en nuestra área incluyen un límite de 10 personas para reuniones sociales. Por lo tanto, el consejo parroquial de San Andrés ha decidido suspender las misas en persona y pasar a misas en línea por el momento a partir de este domingo 15 de noviembre. Los ministros y los músicos transmitirán en vivo las misas en Facebook a la misma hora (inglés a las 10:00 a.m. y español a las 12:00 p.m.). También tendremos la comunión Drive Thru disponible los domingos de 11:00 a.m. a 12:00 p.m. Le agradecemos su comprensión y apoyo durante estos tiempos turbulentos. Continuemos orando por todos aquellos que sufren de COVID, por nuestros trabajadores de la salud, y que con medidas de seguridad continuas, controlemos la propagación y nos preparemos para reunirnos de manera segura nuevamente en el futuro.
You can now donate online!
 Click Here to Download the Give Plus Mobile Application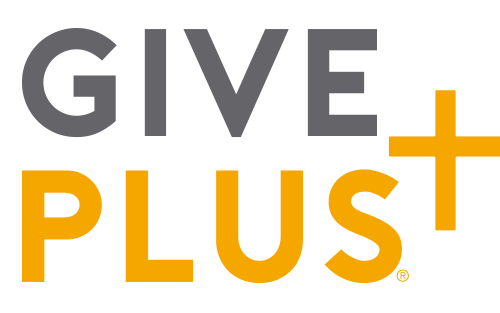 Update from Council on Resuming Indoor Services
October 7, 2020
Dear people of St. Andrew,
It has been awhile since we gathered to worship our risen Savior in our church sanctuary, but this practice will soon end: Pastor recently announced that we will worship in our church sanctuary starting October 18, 2020.
Preparation began by minimizing exposure to the Covid-19 virus by following ELCA, Metro Chicago Synod and government guidance. Social distancing requires that some pews be left empty, and that we must maintain separations of 6 feet between people, excepting members of a family unit. And, mask wearing is required throughout the building and grounds for everyone over two years of age. Also, deep cleaning of sanctuary seats not only improved appearances but also enhanced our safety.
The purpose is to prevent the highly transmittable Covid-19 virus from traveling from one person to another and to also prevent transmission by commonly used objects such as the seat cleaning noted above. We want people to trust that they are coming to a safe place when they come to worship at St. Andrew church. We will also continue to live stream the services on Facebook for those who prefer to stay home.
Since only a fraction of our pew space may be available due to social distancing rules and a CDC gathering limit of 50 persons, we cannot depend on random access seating to result in the best utilization of available seats. Therefore, we will be assigning seats to individuals and family units prior to each worship service. Our objectives are to maximize the number of people who can be seated in the sanctuary and to simplify the usher's task of locating the seats assigned to each person. If we have more people than seats available, the "overflow" will be offered seating in the great room where they will be able to view the service via electronic media.
There will be one indoor Sunday worship service in English offered at 10:00 AM starting October 18. Please advise the church office each week you plan to attend the service. If yes, we need to know your name and the names of those who will be attending with you. Your input is needed to enable us to build a seating chart that ushers will use to guide each person to his or her assigned seat. In order to create the seating chart we need your reply by October 15. You may sign up for the service online using this link: www.signupgenius.com/go/9040445AEA62AA0F58-standrew You may also sign up by contacting the church office by phone: (630) 231-3787 or e-mail: office@standrewlutheran.net. We thank you for your understanding and for continuing to support your church through this difficult time.
In Christ,
Bob Sherman and Dennis Moffatt
St. Andrew Church Council
~~~
Actualización del Concilio sobre la reanudación de las misas en el templo
7 de octubre de 2020
Querido pueblo de San Andrés,
Ha pasado un tiempo desde que nos reunimos para adorar a nuestro Salvador resucitado en el santuario de nuestra iglesia, pero esta práctica terminará pronto: el pastor anunció recientemente que celebraremos misa en el santuario de nuestra iglesia a partir del 18 de octubre de 2020.
La preparación comenzó minimizando la exposición al virus Covid-19 siguiendo la ELCA, el Sínodo de Metro Chicago y la guía del gobierno. El distanciamiento social requiere que algunos bancos se dejen vacíos y que debemos mantener una separación de 6 pies entre las personas, excepto los miembros de una unidad familiar. Además, se requiere el uso de máscaras en todo el edificio y los terrenos para todos los mayores de dos años. Además, la limpieza profunda de los asientos del santuario no solo mejoró la apariencia, sino que también mejoró nuestra seguridad.
El propósito es evitar que el virus Covid-19, altamente transmisible, se transmita de una persona a otra y también evitar la transmisión por objetos de uso común, como la limpieza del asiento mencionada anteriormente. Queremos que la gente confíe en que llegará a un lugar seguro cuando venga a misa en la Iglesia San Andrés. También continuaremos transmitiendo en vivo las misas en Facebook para aquellos que prefieren quedarse en casa.
Dado que solo una fracción de nuestro espacio de bancos puede estar disponible debido a las reglas de distanciamiento social y un límite de 50 personas reunidas por el CDC (Centros para el Control y la Prevención de Enfermedades), no podemos depender de los asientos de acceso aleatorio para lograr la mejor utilización de los asientos disponibles. Por lo tanto, asignaremos asientos a individuos y unidades familiares antes de cada misa. Nuestros objetivos son maximizar el número de personas que pueden sentarse en el santuario y simplificar la tarea del acomodador de localizar los asientos asignados a cada persona. Si tenemos más personas que asientos disponibles, el "overflow" se ofrecerá asientos en el salón grande donde podrán ver el servicio a través de medios electrónicos.
Habrá dos misas dominicales en español ofrecidas a las 12:00 p.m. y a las 1:30 p.m. a partir del 18 de octubre. Considere asistir a la misa de la 1:30 ya que el servicio de las 12:00 inevitablemente se llenará. Por favor avise a la oficina de la iglesia cada semana que planea asistir a la misa. En caso afirmativo, necesitamos saber su nombre y los nombres de las personas que asistirán con usted. Su opinión es necesaria para permitirnos construir un diagrama de asientos que los acomodadores usarán para guiar a cada persona a su asiento asignado. Para crear la tabla de asientos, necesitamos su respuesta antes del 15 de octubre. Puede inscribirse para la misa en línea mediante este enlace: www.signupgenius.com/go/9040445AEA62AA0F58-servicio o comunicándose con la oficina de la iglesia por teléfono: (630) 231-3787 o correo electrónico: office@standrewlutheran.net. Le agradecemos su comprensión y por continuar apoyando a su iglesia en este momento difícil.
En Cristo,
Bob Sherman and Dennis Moffatt
Concilio Parroquial de San Andrés
Upcoming Events
Note: Events may be rescheduled in order to follow CDC recommendations.
St. Andrew Lutheran 5.4.20 (4)
Welcome to St. Andrew / Bienvenidos a San Andrés
THERE IS A PLACE FOR YOU…
…to worship, grow and serve at St. Andrew no matter what your background is or where you are on your spiritual journey. Our doors are wide open to people from all walks of life.
Together we strive to be the kind of church described in the Bible, praising God through meaningful worship, practical teaching, and uplifting music. Growing deeper in the mysteries of faith, building genuine friendships, and loving and serving people in our area and the world is what we are all about.
So whether you are investigating Christianity for the first time, or are a committed Christian who wants to grow deep spiritual roots, there is a place for you at St. Andrew.
You will find that this is a place where Jesus' love and grace is experienced and shared! Come join us!
– Rev. Josh Ebener, pastor
Who Are We?
St. Andrew Lutheran Church is a welcoming, multicultural/bilingual Christian community in the suburb of West Chicago in Western DuPage County. We are a part of the Evangelical Lutheran Church in America (www.elca.org).
Our Mission
We have GATHERED together to encounter God's Love, to be NURTURED in our relationship with Jesus Christ and we are SENT to share and care in Jesus' name!
________________________________________________
HAY UN LUGAR PARA USTED…
…para adorar, crecer, y servir en San Andrés no importa de donde viene ni donde este en su peregrinación espiritual. Nuestras puertas están completamente abiertas para todas las personas.
Juntos nos esforzamos por ser el tipo de iglesia que cuenta la Biblia, alabando a Dios a través de la adoración, la enseñanza, y la música religiosa. Nuestro compromiso es de profundizar en los misterios de la fe, construir amistades genuinas, y servir a la comunidad en nuestra área y en el mundo.
Si usted este interesado en conocer de la fe Cristiana por primera vez, o que ya es Cristiano comprometido que quiere crecer espiritualmente, hay un lugar para usted en la San Andrés.
Usted se dará cuenta que este es un lugar en donde el amor y la gracia de Jesús son experimentados y compartidos.
– Rvdo. Joshua Ebener, pastor
¿Quienes Somos?
Iglesia Luterana San Andrés es una comunidad Cristiana acogedora, multicultural, e bilingüe en la ciudad de West Chicago ubicada en el oeste del Condado de DuPage. Somos parte de la Iglesia Evangélica Luterana en América (www.elca.org).
Nuestra Mision
"Nos hemos REUNIDO para encontrar el amor de Dios, para ser NUTRIDOS en nuestra relación con Jesucristo, y para ser ENVIADOS a compartir y servir en el nombre de Jesús."