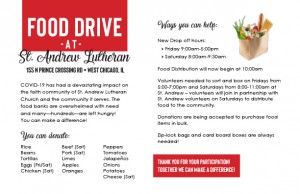 St. Andrew Online Worship Service (English) – June 14, 2020
Second Sunday after Pentecost
Misa en línea de San Andrés (Español) – 14 de junio de 2020
Segundo domingo despues de Pentecostes
You can now donate online!
 Click Here to Download the Give Plus Mobile Application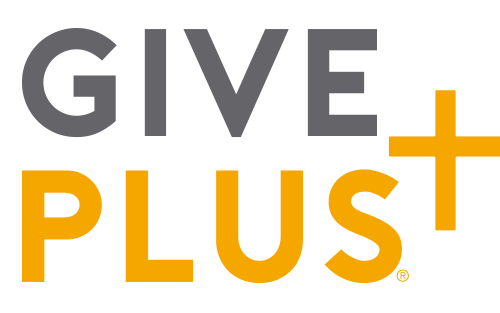 ***NEW CORONAVIRUS UPDATE***
March 23, 2020
Dear People of St. Andrew,
Grace and peace to you all.  I am writing to you again in regards to the Coronavirus outbreak.  As you know, along with churches nationwide, we had to suspend all church programming and activity to practice social distancing for the sake of the common good.  We will continue to follow the directives from public health professionals and government leaders and cease in-person gatherings until further notice.  Unfortunately our Holy Week services/programs are also suspended at this point, but will be celebrated in-person when we are able to reopen.
The governor's two week "Shelter in Place" order has further limited our church activity.  Our staff is now working from home and only coming to the office for essential tasks.  We will be checking e-mails regularly, and you can reach me most quickly on my cell phone.
In the meantime, we are finding other ways to do church.  We are offering virtual worship experience on Sundays at 10:00am (English) and 12:00pm (Spanish) on the "St. Andrew Lutheran Church, located in West Chicago IL" Facebook page.  I am also live streaming Lenten devotions on Wednesdays at 6:00pm (English) and 7:00pm (Spanish) on our Facebook page.  Many of you have already been joining us for online worship, and it's been great to stay connected in this way.  I would also commend to you the following resources for faith formation at home:
Faith Five: https://faithink.com/about-faith5
ELCA Daily Discipleship: https://www.elca.org/Resources/Bible-Studies#Discipleship
Home Grown Faith: http://homegrownfaith.net/coronavirus-resources-for-home-congregation
If there is anything you need as we Stay Home these days, please let me know.  We have people willing to deliver groceries and Stephen Ministers to talk to over the phone.  We also have assistance for those who aren't able to work, and continue to work with our local service partners.  As you know, these are difficult times for the church as well, as we are not able to pass around the offering plate.  If you aren't already, you can sign up for online giving: https://giveplushelp.vancopayments.com  You can also mail your offerings to the church.  We are also doing an Emergency Appeal for any special gifts you can give to ensure that our church can continue to do God's work through this difficult time.  Thank you for your support.
I continue to pray for each of you.  I miss you all and look forward to the day we can come back together in worship and fellowship.  But in the meantime, we will continue to be the church, even if we can't physically go to church.  May we who are weary and burdened turn to Jesus, and we will find rest for our souls.
In Christ,
Pastor Josh Ebener
St. Andrew Lutheran Church
West Chicago, IL
Upcoming Events
Note: Events may be rescheduled in order to follow CDC recommendations.
St. Andrew Lutheran 5.4.20 (4)
Welcome to St. Andrew / Bienvenidos a San Andrés
THERE IS A PLACE FOR YOU…
…to worship, grow and serve at St. Andrew no matter what your background is or where you are on your spiritual journey. Our doors are wide open to people from all walks of life.
Together we strive to be the kind of church described in the Bible, praising God through meaningful worship, practical teaching, and uplifting music. Growing deeper in the mysteries of faith, building genuine friendships, and loving and serving people in our area and the world is what we are all about.
So whether you are investigating Christianity for the first time, or are a committed Christian who wants to grow deep spiritual roots, there is a place for you at St. Andrew.
You will find that this is a place where Jesus' love and grace is experienced and shared! Come join us!
– Rev. Josh Ebener, pastor
Who Are We?
St. Andrew Lutheran Church is a welcoming, multicultural/bilingual Christian community in the suburb of West Chicago in Western DuPage County. We are a part of the Evangelical Lutheran Church in America (www.elca.org).
Our Mission
We have GATHERED together to encounter God's Love, to be NURTURED in our relationship with Jesus Christ and we are SENT to share and care in Jesus' name!
________________________________________________
HAY UN LUGAR PARA USTED…
…para adorar, crecer, y servir en San Andrés no importa de donde viene ni donde este en su peregrinación espiritual. Nuestras puertas están completamente abiertas para todas las personas.
Juntos nos esforzamos por ser el tipo de iglesia que cuenta la Biblia, alabando a Dios a través de la adoración, la enseñanza, y la música religiosa. Nuestro compromiso es de profundizar en los misterios de la fe, construir amistades genuinas, y servir a la comunidad en nuestra área y en el mundo.
Si usted este interesado en conocer de la fe Cristiana por primera vez, o que ya es Cristiano comprometido que quiere crecer espiritualmente, hay un lugar para usted en la San Andrés.
Usted se dará cuenta que este es un lugar en donde el amor y la gracia de Jesús son experimentados y compartidos.
– Rvdo. Joshua Ebener, pastor
¿Quienes Somos?
Iglesia Luterana San Andrés es una comunidad Cristiana acogedora, multicultural, e bilingüe en la ciudad de West Chicago ubicada en el oeste del Condado de DuPage. Somos parte de la Iglesia Evangélica Luterana en América (www.elca.org).
Nuestra Mision
"Nos hemos REUNIDO para encontrar el amor de Dios, para ser NUTRIDOS en nuestra relación con Jesucristo, y para ser ENVIADOS a compartir y servir en el nombre de Jesús."